Source: Eureka Street
Jemma Williams
|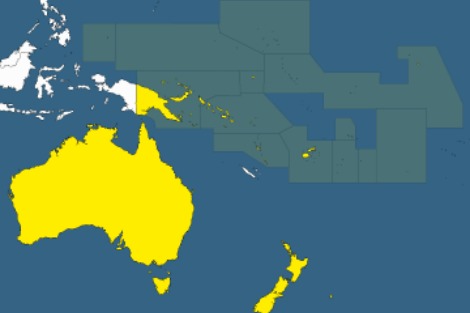 N

egotiations towards a free trade agreement involving Australia, New Zealand and 14 of our neighbouring Pacific Island countries are underway this week in Port Vila, Vanuatu.
The agreement, known as PACER-Plus, aims to enhance development through greater trade in the region. However, the negotiations are being carried out on unequal playing field, with Australia and New Zealand leading the talks which involve largely small, underdeveloped island nations, five of which are listed by the United Nations as among the least developed countries in the world. Recognising this, Australia and New Zealand are funding the negotiations as well as providing assistance to Pacific Island countries to implement the agreement.

Despite insisting that promoting development in the Pacific is the priority, Australia stands to gain more than most of the Pacific Islands, which already have tariff-free access for their goods into Australian markets under previous trade arrangements. Among the issues expected to be discussed in Port Vila is trade in services, which would mean Australian companies, providing services from banking to health and education, would have unrestricted access to Pacific Island markets, and Pacific Island governments would have less rights to regulate them.

The logic for including services in trade agreements is that established private service providers, in this case based in Australia or New Zealand, would be enticed into Pacific markets through deregulation, and Pacific Island nations would benefit from increased access to the service they provide. Indeed, the entry of international telecommunications companies into a number of these island economies did improve mobile phone coverage and connectivity, including in rural areas.

However, opening up all service 'markets' in vulnerable economies poses many threats. The inclusion of services in a free trade agreement restricts the regulation of any service which could be considered to have any commercial activity or where there are one or more service providers. This deregulation and entry of private service providers is often followed by pressures to privatise essential services like water. In countries like Argentina and Bolivia private companies have raised prices and have not invested in infrastructure in unprofitable areas.

Jeema Williams





"

Many Pacific Island nations question what they would gain from PACER-Plus. Earlier in the year Papua New Guinea's trade minister said PNG would gain nothing from the negotiations and he would consider withdrawing.

"

Additionally, services are typically negotiated on what is known as a 'negative list basis' — meaning that all services are included unless they are specifically excluded. This means that all services now and

in the future

would be subject to these rules even in light of new environmental or social problems or new research. This would undermine governments' policy space to address pressing development concerns like climate change, which is already affecting Pacific Island countries.

Many Pacific island nations are already struggling to provide essential services such as water, health and education. Having access to many of these services is a basic human right. Implementing policies to ensure the equitable distribution of essential public services throughout all areas of the country is one of the essential responsibilities of government. Liberalising trade in services could hinder the ability of government to fund or provide local or government-owned services to their most vulnerable populations.

Healthcare is a typical example. Foreign healthcare providers are likely to establish themselves in wealthy areas, profiting by charging high prices to those who can afford it. They would not service rural populations where the majority of people are unwaged and survive on subsistence agriculture. Governments would still have to fund or provide health care to the most vulnerable populations. Additionally, the stark inequalities in healthcare provision could lead to a 'brain drain,' where the most qualified professionals seek work in clinics which serve the wealthy.

Many Pacific Island nations question what they would gain from PACER-Plus. Earlier in the year Papua New Guinea's trade minister said PNG would gain nothing from the negotiations and he would consider withdrawing. The islands are pushing for the inclusion of temporary labour mobility rights so that their citizens will be able to gain visas to work in Australia and New Zealand, as well as more development assistance. Neither of these issues is normally included in free trade agreements, but they are being used as bargaining chips for Pacific Island nations to concede access to Australia and New Zealand access to their services markets.

If the Australian and New Zealand governments really want to achieve development in the Pacific, it is difficult to understand why they are pushing these islands to reduce their barriers to trade in a manner which could restrict their achievement of human development goals.

---

Jemma Williams has an honours degree in international studies specialising in international development. She currently works for the Australian Fair Trade and Investment Network.
Club Em Designs